Materials in various industries demand optimum protection at high temperatures. Especially in the chemical and petrochemical industry and for parts in the automotive industry, the application of heat-resistant paint in color is a must.
Protection for every application
For all metal surfaces Korthals offers a solution. Especially for applications where the temperature can reach up to 600°C, Korthals has developed 'Briosil'. The paint film of 'Briosil' always remains closed, even when large temperature fluctuations occur. This ensures optimum protection after handling ovens, boilers, pipelines, exhausts, heat exchangers or heaters.
The heat-resistant coloured coating is available in two types, namely:
Briosil 4: Heat resistant up to 400°C
Briosil 6: Heat resistant up to 600°C
Multiple functions of heat protection paint
In addition to the protective effect, heat-resistant paints can have more functions. Embellishment and ensuring good visibility are just two examples. Consider, for example, paints in the colors of your corporate identity. This way you create unity and everyone recognizes the colors that belong to your company.
In particular, the desire for visibility can be important in the chemical and petrochemical industry. Standard colors such as black, anthracite or aluminum often do not comply in this case because they do not stand out. A heat-resistant paint in color stands out and gives a warning that the material can be hot.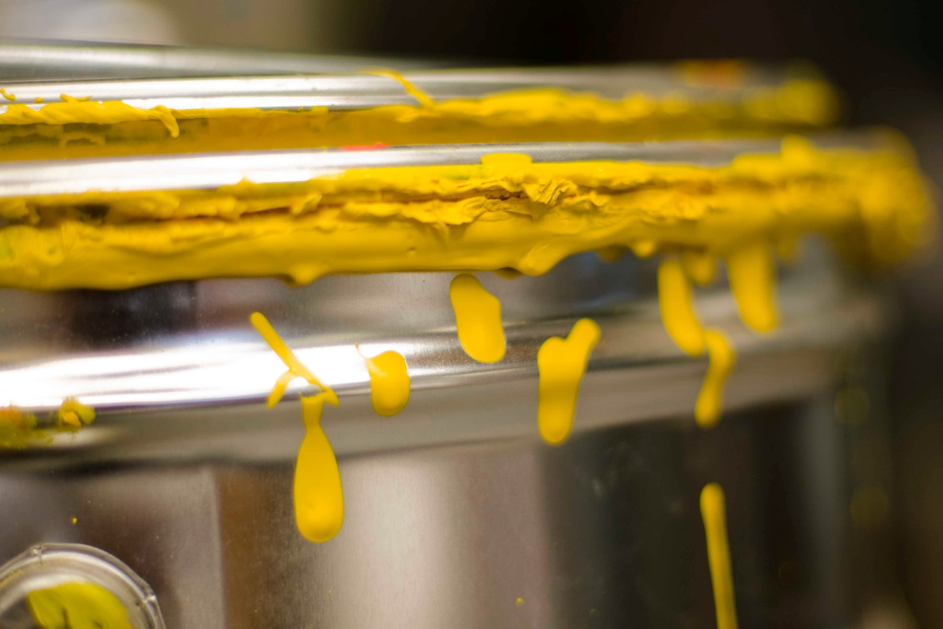 Your paint in any color
The heat-resistant paints are available in the colors black, anthracite and leafing aluminum. Although not all pigments can withstand high temperatures, a diversity of colors are available. On request we'll look at the options to realize the colors you want.
Want to know more about our heat-resistant paint in colors? Feel free to contact us.
---
Publication date: 2019-03-11
Category: News